Finally, A Bronx Lawyer Who is 100% Results-Oriented!
Our mission
 is to provide our clients with the most professional and courteous service at reasonable rates.
Finally, A Bronx Lawyer Who is 100% Results-Oriented!
Our mission
 is to provide our clients with the most professional and courteous service at reasonable rates.
Do you have a problem tenant?
Is the Section 8 lease expired?
Is the tenant in an illegal apartment?
Has the tenant brought a dog into the apartment or are strange people living in the apartment?
Do you have quality of life issues because of noise, smoke, or illegal activity in that apartment?
There is help and there is hope
Since 1982, I have helped many tens of thousands of Landlords evict their problem tenants whether it be a Holdover case or a Nonpayment case in the Bronx and Mt Vernon.
I am available to speak to you in person, by phone or by email.
Or if you prefer we can set up a FREE CONSULTATION here in our office. Evening appointments are available Monday through Thursday.
For your convenience, you can fill out our client intake form so that we can get right to the issues that must be identified.
I personally attend to every aspect of each case and will be the person who handles the Trial or Inquest of your case. Every motion or Order to show cause will be personally written and reviewed by me.
After the eviction by the City Marshal the service continues with our offer of a FREE apartment lease customized just for you.
What we Cover in Our Eviction Cases
• Commercial & Residential Holdover Proceedings
• Commercial & Residential Non-Payment Proceedings
• Non-Primary Residence Holdover Proceedings
• Nuisance Holdover Proceedings
• Illegal Sublet Holdover Proceedings
• Owner Occupancy Proceedings
• Cooperatives and Condominiums
• Pets in Violation of the Lease
• Lease Negotiation
• Subleases
• Marshal's Notices
• Orders to Show Cause
For a landlord, evictions are an inevitable cost of doing business. Although problem tenants can be a financial drain and a source of much personal stress, an experienced Bronx eviction attorney understands there are ways to expedite the process but cautions that exact procedures must be followed.
Nonpayment or Holdover
There are two types of eviction cases in New York; nonpayment, where the landlord is bringing an action to evict for failure to pay the rent, or a holdover, in which the grounds for evicting the tenant are based on something other than nonpayment such as illegal activity or staying beyond the expiration of the lease. A different procedure is required for each:
• Notice demands for rent for nonpayment cases
• A Notice to Cure and/or Notice of Termination for holdover cases.
Serving the Tenant
An essential facet of the eviction process is ensuring the tenant has notice of the impending action. Courts are extremely reluctant to proceed with an eviction if there is any doubt as to whether or not the tenant has been effectively warned.
It is important to emphasize that the landlord may not personally serve a tenant in New York. Again, procedure is critical and we use only licensed process servers to serve all papers.
Non-Payment Disputes – Bronx & Mt. Vernon, NY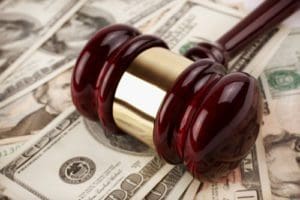 It is frustrating and economically problematic for a landlord when a tenant has stopped paying rent or is always behind. Nonetheless, the landlord must take caution in how they proceed.  As an experienced attorney, I must stress that a tenant cannot be evicted unless proper procedure is meticulously followed, and the landlord cannot do anything that may be construed as harassing the tenant.
Rent Demands
The first step a landlord must take is to make a proper written demand, (5-day) for the past due amount.  This should be served by certified mail.  Then a 14 day demand should be served by a licensed process server.  There can be no dispute as to  the demand. These notices must be served before the landlord can file the Petition for Non-Payment. If there is a lease, make sure you bring it with you during your free consultation.
Petition
If the tenant does not pay what is owed during the Notice period, the landlord has the right to file a petition against the tenant in the civil court for the jurisdiction where the property is located.  We file these electronically with the court in Bronx County.
Court Appearance
The attorney for Landlord must appear at the appointed time and bring all relevant information including the terms of the lease, a zero balance breakdown showing the amount owed and copies of the notice given as well as proof of service. The case will either be settled or a trial date given.
Section 8 is a voucher program that enables low-income residents to afford privately owned rental housing. If a landlord is having difficulties with a Section 8 tenant or contemplating altering the character of their property, it is important to review their rights and obligations with our Bronx real estate lawyers before taking any action
How the Program Works
When an eligible tenant identifies a housing unit they wish to rent, they may ask if the owner will accept Section 8 residents. If the landlord agrees, they must first complete an application process with the local housing authority who is overseeing the program. Upon approval, the landlord receives a portion of the agreed upon rent directly from Section 8 funds and the balance from the tenant. The amount may change during the tenancy.
Determining the Rent
The housing authority determines the fair market rent and the tenant pays a portion of that based on their income. There are 2 main kinds of section 8 in NYC, NYCHA and H.P.D. They have different sets of rules.
Opting out of the Program
Under most circumstances if the building is less than six units, a landlord may choose not to renew their participation as a Section 8 provider by starting the process of Holdover.
Evicting a Section 8 Tenant
A landlord can evict a Section 8 tenant if they can substantiate any of the common grounds, such as nonpayment of rent, holding over a tenancy, illegal use or damage beyond normal wear and tear. The housing authority will not evict a tenant on behalf of the landlord, but it must be notified on the procedure.
One should not attempt to evict a NYCHA tenant in a nonpayment without first following the proper procedures! Also under certain circumstances NYCHA must also be notified before a Holdover case is brought. At Evan Rogers Law, PC. we have successfully brought thousands of non-payment and holdover cases against both NYCHA & HPD tenants.